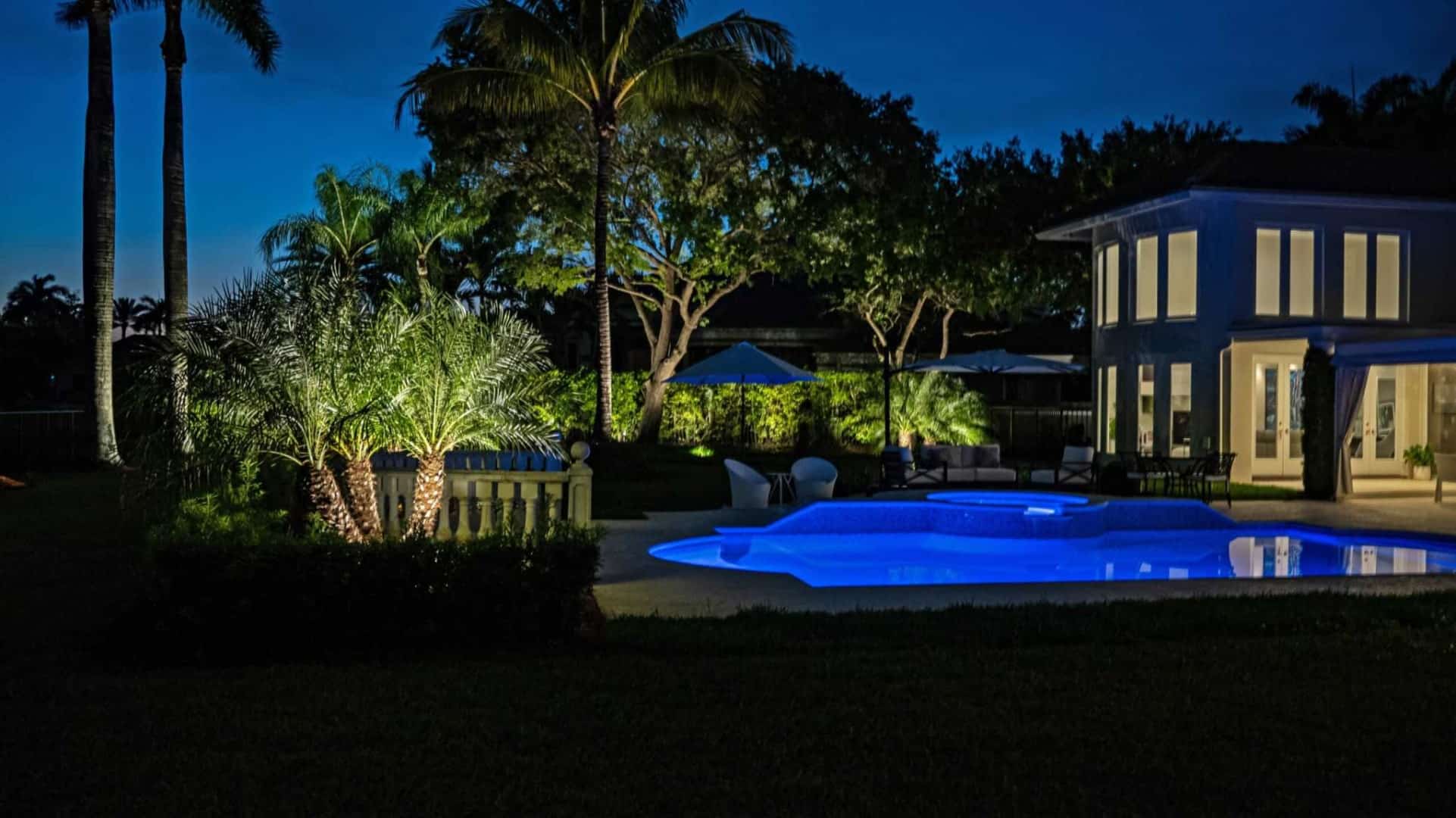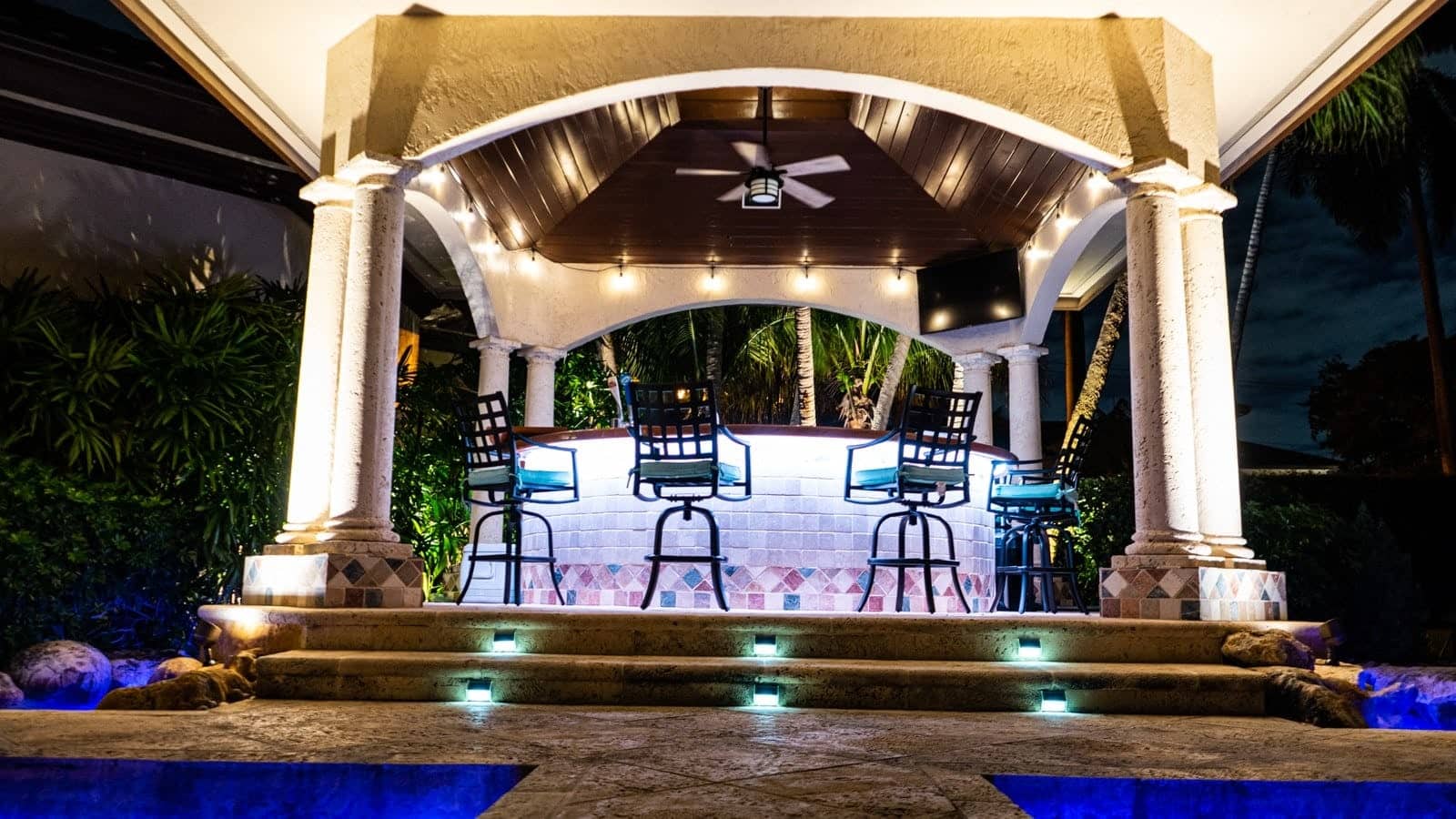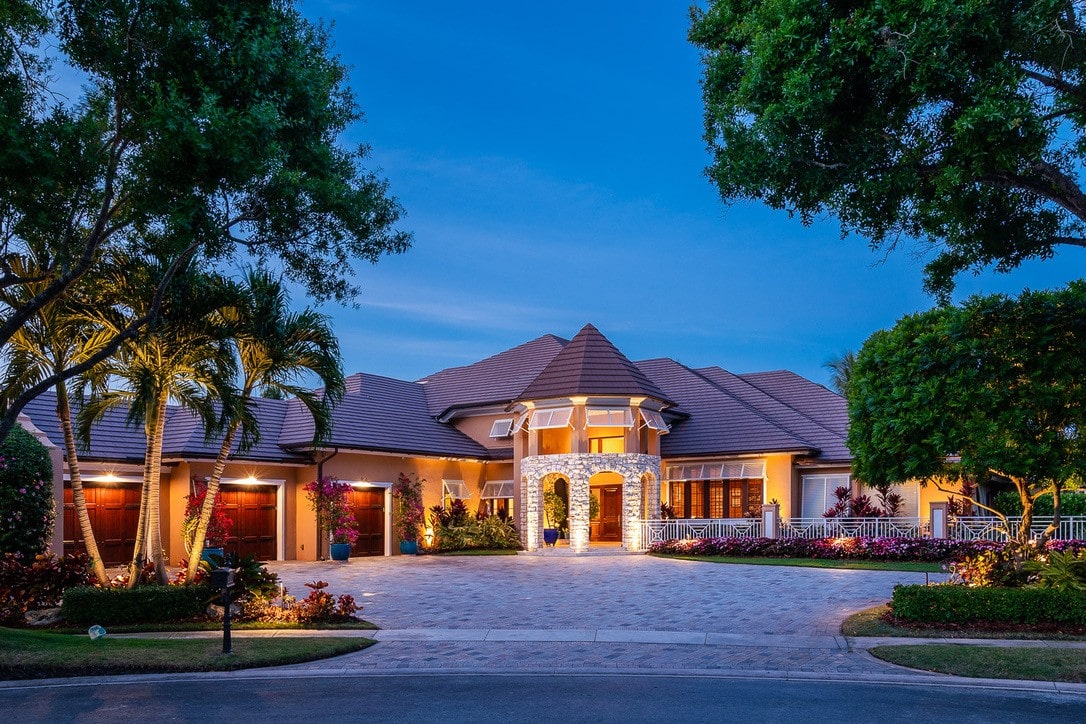 Big Picture Outdoor Lighting Services
Tired of walking out of your door and into the dark? Let Outdoor Lighting Concepts (OLC) light up your life! Outdoor Lighting Concepts is a full-service outdoor landscape lighting company that will take your outdoor space to the next level. Using state of the art low voltage landscape lighting fixtures, we can transform any space to create your perfect "Big Picture" when you look outside! Florida family-owned and operated, our professional team will come complete a design consultation and work with you to achieve your outdoor lighting goals within your budget. Outdoor Lighting Concepts is equipped to handle all of your outdoor landscape lighting needs, from accent lights to full-color systems.
OLC is state-licensed and insured. Our dedicated staff exclusively uses high-quality low voltage LED brass fixtures and strategically places them to make your property shine! Whether you are looking to add more security to your walkway or highlight an entertainment space in your backyard- Outdoor Lighting Concepts has got you covered. OLC has completed thousands of installations throughout South Florida, both residential and commercial, and treats each project with a personalized touch. Ready to see your Big Picture? Call us today for a free design consultation!
FIND A LIGHTING EXPERT
DISCOVER THE DIFFERENCE FOR YOURSELF
[Outdoor lighting you can control with the tip of your finger!]
Haven Lighting Color Systems
Traditional white lights can only be controlled by a timer. With Lighting Color Systems, you can amp up your landscape lighting game and be the talk of your street!