A BRIGHT
FUTURE AWAITS
Join the Largest Outdoor Lighting
Franchise in the Industry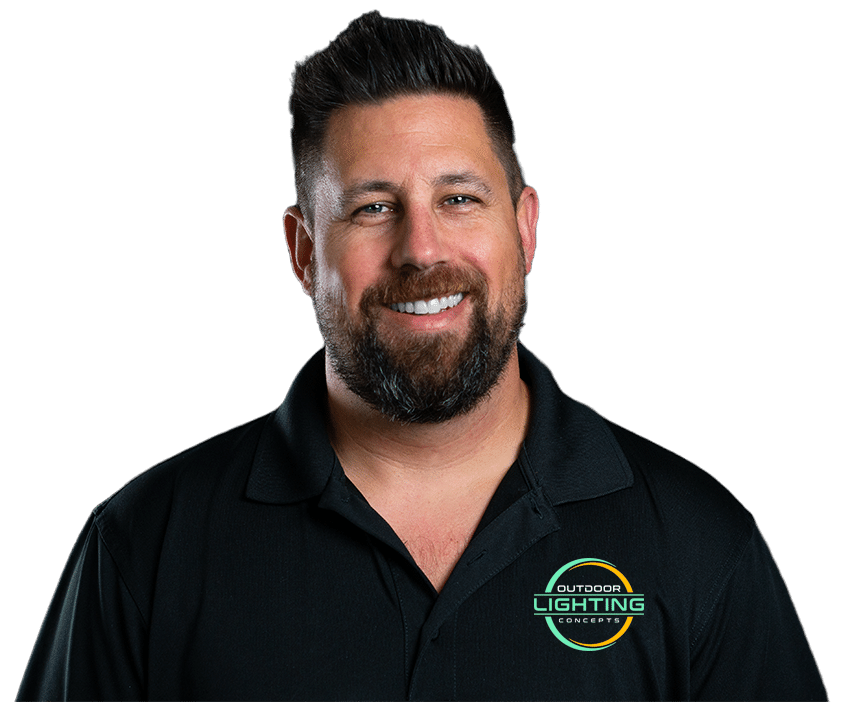 LET'S TALK NUMBERS
Average Gross Revenue for Multi-Territory Franchisees*
Average Gross Revenue for Single Territory Franchisees*
Total Estimated
Investment
ILLUMINATING THE OUTDOOR LIGHTING INDUSTRY
Our Lighting Franchise Offers a Scalable Business Model & Quick Ramp Up
As North America's largest full-service outdoor lighting franchise, Outdoor Lighting Perspectives does one thing — outdoor lighting — with a passion for perfection. The difference is evident in our premium quality materials, attention to detail, and consistently responsive customer service. But the biggest difference is our professional lighting design, which adds the "wow" to the watts and gives our systems their stunning aesthetic appeal – and creates satisfied customers in communities across the country.
LIGHT THE WAY WITH OUTDOOR LIGHTING PERSPECTIVES
After you fill out our form, here's what to expect!
You're invited to a series of meetings to get to know our brand, meet your brand leader, understand the process to ownership, and learn about the support we offer franchisees.
Read more information in the FDD. Get answers to your questions after your capital planning meeting and validating the business with our franchisees.
Join us for Confirmation Day! You'll finalize the last steps to open your franchise and enroll in future training.
Explore Our Open Markets
JOIN THE OUTDOOR LIGHTING INDUSTRY
When you take the leap and join the OLP family, you'll have access to world-class franchise support and three lucrative revenue streams – and that's just the start. If you're ready to get started with our outdoor lighting franchise, check out our open markets to see if there is one near you and then contact our team to take the first step.
What our clients says
I am happy to write a glowing review of the landscape lighting job that was done at my home. The team responsible for the project was professional, efficient, and detail-oriented, and the results speak for themselves. First and foremost, the lighting design they created is simply stunning. They took great care to highlight the best features of our landscaping, using a combination of spotlights, path lights, and accent lighting to create a warm and inviting atmosphere that we can enjoy day or night. We were amazed at how much more our home and yard "pop" with the addition of well-placed lighting. The installation process was smooth and painless. The team worked quickly and diligently, ensuring that each fixture was installed securely and properly. They also took great care to minimize any disruption to our property, leaving the worksite tidy and clean when the job was done. Throughout the process, the team was incredibly responsive and communicative. They kept us informed every step of the way, and were always happy to answer any questions we had. They also demonstrated a real passion for their work, and it was clear that they take great pride in delivering exceptional results. Overall, we couldn't be happier with the landscape lighting job that was done at our home. The team went above and beyond to deliver an exceptional end result, and we would highly recommend their services to anyone looking to add a touch of beauty and elegance to their property. Thank you again for a job well done!
I would like to thank Mike from Outdoor Lighting Systems on the LED lighting system he installed at our new home. The LED lights they set up for me really brings the true beauty of our home and yard. Thanks for the great job guys.
Mike from Outdoor Lighting Systems, Inc. is a textbook example of how to be successful in business. He checked every box. Thank you Mike.
Stuart Goldman
2020-06-15
Michael designed, installed and has maintained our outdoor lighting for the past 5 years. We couldn't be more pleased ! Each and every evening when our lights come on it brings a smile to our faces. The lighting has given depth and interest to our home as well as a sense of increased safety and security. We regularly get complements from our guests. The system has been highly reliable. On going maintenance has been almost exclusively to trim the plants to show the system at its best. We recommend Outdoor Lightning most highly !!!
Unbelievable professionalism, extremely ethical, and quality was outstanding! I would highly recommend them. Our house looks amazing...such a difference.
Mike from Outdoor Lighting Systems did a great job on my back yard lighting. My back yard looks wonderful. I recommend these guys to all my friends. Thanks for the great job guys.
A Member of the Empower Brands Family