Landscape Lighting
Golden Beach
LIGHTING THAT WILL MAKE YOUR PROPERTY SHINE
From residential to commercial projects, if you are looking to add some more light to your life Outdoor Lighting Concepts offers the highest quality landscape lighting in the industry.
[THE LOCAL AUTHORITY IN OUTDOOR LANDSCAPE LIGHTING FOR GOLDEN BEACH, FL]
OUTDOOR LANDSCAPE LIGHTING SERVICES IN GOLDEN BEACH, FL
Outdoor Lighting Concepts is the local authority on landscape lighting services in South Florida. We are fully equipped to handle all of your outdoor lighting needs and do so with the utmost professionalism. Known for our quality and outstanding customer service, we continue to set the bar. OLC is here to turn your outdoor vision a reality- no matter the type or size of the project!
There is more to outdoor lighting than installing generic builder-grade lights from your local home improvement store. Landscape lighting is an art that we take pride in. When you choose Outdoor Lighting Concepts, a highly skilled team member will review the goals you have for your property and create a design plan that will not only enhance your outdoor space but will increase its functionality and safety.
LIGHT YOUR NIGHT WITH STYLE
At OLC, our passion is landscape lighting! We treat each property and project as if it were our own to deliver you the best possible results. We offer FREE no-obligation design consultations so that we can understand your lighting objectives, view your outdoor space, and provide input on how to make your property a step above the rest.
THE OLC PROCESS
FREE Design Consultation and Nighttime Demonstration
Create a Customized Design Plan
Installation!!!
Post-Installation Adjustment
Monthly Maintenance Plans Available
Exceptional Customer Service
Our dedicated landscape lighting team will walk you through each step of the process and make sure you are fully satisfied.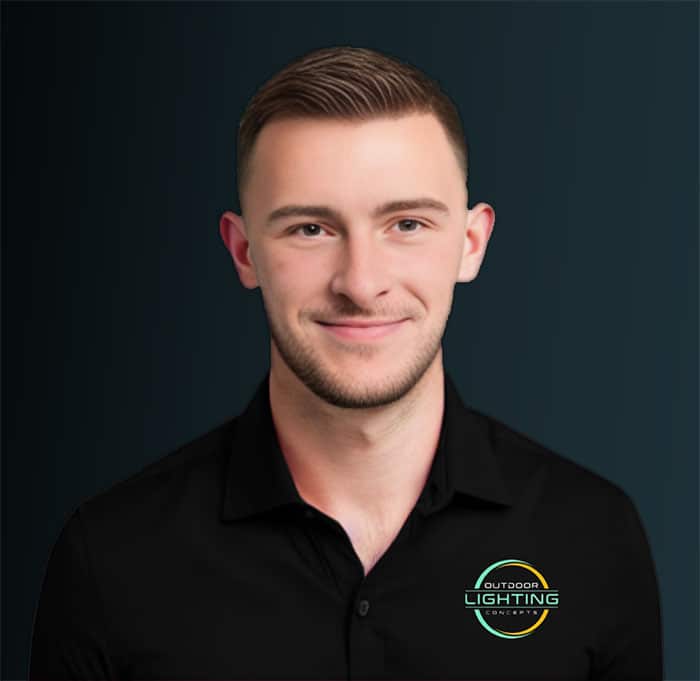 Owner
Logan Park
Golden Beach
[Outdoor Lighting Concepts of Golden Beach]
MEET THE OWNER
Growing up in both Florida and Virginia, Logan became involved with many hobbies from snowboarding and hiking in Virginia, to boating and surfing in south Florida. This is what sparked his love for the outdoors. Once settling in Florida in 2017, Logan was shortly introduced into the world of landscape lighting. He quickly grew interest in this field and started working throughout his high school years. While attending high school, Logan graduated top of his class along with captaining the varsity lacrosse team for 2 years. After completing school he was able to spend more time doing what he loved; landscape lighting. Logan loves all aspects of lighting from initial design to finish. "I think the best part of what I do is getting to see the look on the homeowner's face when they see their house completely transformed."
TAKE THE FIRST STEP!
WE'RE READY TO ANSWER YOUR QUESTIONS
OUR PARTNERS & AFFILIATIONS